Valerie McCormick appointed Vice President of Development and Retention at Aimbridge Hospitality
&nbspWednesday, July 28, 2021&nbsp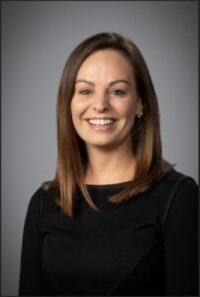 Valerie McCormick has been appointed Vice President of Development and Retention at Aimbridge Hospitality, a leading multinational hospitality company. In this role, McCormick will work directly with Senior Vice President of Development, Justin Magazine, to lead retention efforts.
She will identify and pursue partnership opportunities with hotel owners, both current owners in Aimbridge's existing portfolio and new ownership groups for Aimbridge properties that are sold. McCormick brings with her a wealth of experience overseeing successful expansions, cultivating key industry relationships, and optimizing market knowledge to earn quantifiable results.
She has more than a decade of industry experience, having most recently served as Regional Vice President of Choice Hotels International, where she was responsible for the enhancement and development of brands like Sleep Inn, Comfort Inn, Comfort Suites and Mainstay Suites in the new England region.
She has also previously served as a Co-Founder of Lotus Consulting Services, Director of Development for New England at Wyndham Worldwide and Director of Franchise Sales for the Mid-Atlantic Region at Realogy Franchise Group. She began her career at Wyndham Worldwide, where she served first as an International Licensing Coordinator in Contract Administration prior to becoming the Franchise Development Manager for the Northeast Region.