Sands Expo and Convention Centre awarded LEED Platinum Green Building Certification
&nbspFriday, July 19, 2019&nbsp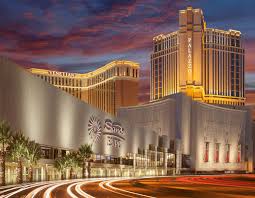 Marina Bay Sands, Singapore has achieved the LEED (Leadership in Energy and Environmental Design) Platinum for its state-of-the-art Sands Expo and Convention Centre. It is the first MICE venue in the Asia Pacific to attain this recognition for Building Operations and Maintenance.
Developed by the U.S Green Building Council (USGBC), the LEED rating system is the most widely used green building rating system in the world. It recognises buildings designed, constructed, maintained and operated at the highest levels for improved environmental performance.
Ian Wilson, Senior Vice President of Non-Gaming Operations, Marina Bay Sands, said that the LEED green building rating system is a global symbol of sustainability recognition. It's a world standard that sustainable operators aspire to achieve. With this recognition, Marina Bay Sands is now placed alongside some of the world's most sustainable and innovative buildings. Being the first convention centre in Asia Pacific to be LEED Platinum certified it strengthens their commitment to lead the industry and inspire others to join us towards a more sustainable future added Wilson.
The following sustainable efforts contributed to the decision to certify Sands Expo and Convention Centre LEED Platinum. These are the sustainable efforts that got Sands Expo and Convention Centre the LEED Platinum certification.
It utilised energy saving initiatives e.g. LED lights, programmable lighting and air conditioning system, enabling the convention centre to be 42 per cent more energy efficient than similar rated buildings in the world. It adopted a rigorous waste management strategy that resulted in over 50 per cent of all operational waste – such as paper, cardboard and plastics – being recycled.
It installed water efficient indoor plumbing fixtures and achieved 66 per cent more water efficiency than similar rated buildings in the world. It ensures that 100 per cent of convention operations are carbon offset.
Sands Expo and Convention Centre educate and engage the convention centre's staff about sustainable practices such as measuring and recycling waste through activities and events.